New Dates: Winter 2020 (Tentative)
4 Days, 3 Nights in Northern California 
Location: Northern California (Tentative)
(Within 2- hour drive of Sacramento)
Introduction to Christian Meditation
Are you ready to start or deepen your Christian meditation practice? If so, you'll love this Christian meditation retreat! In the beautiful countryside of Northern California you'll spend time connecting with God with other like-minded believers.
Come and break free from the distractions and busyness of life where you can relax, release, and reset your life. You'll also enjoy Christ-centered yoga and variety of other activities to transform your heart and nurture your spirit. We all need extended times to get away, clear our minds, and dwell in God's presence. Draw unto God during this time of mindful rest, and release the worries and cares of life!
Benefits of Christian Meditation
Christian Meditation Techniques
Christian Meditation & Inner Healing
Creating an Ongoing Self-Care Practice
What you can expect daily: 
Several Daily Workshops – You'll attend daily Christian meditation and personal and spiritual growth workshops that will help you to deepen your Christian meditation practice, heal wounds and limiting beliefs, create a stronger spiritual foundation, and more. 
Personal Time with God – Draw close to God and he will draw close to you. Entering into God's presence bring clarity, healing, and comfort. During this times, you will spend time with God working on personal and spiritual growth assignments. 
Personal Time for Yourself – It's important that we stop and take time to connect with our own heart to address any pains, hurts, and needs that may be buried under the busyness. Connect with our spirit also help to clarify our vision and stay on the path that really matters. 
Guided Christian Meditations – Calm your mind and bring every thought under the authority of Christ.
Christ-Centered Yoga Classes – These gentle yoga classes promote strength, relaxation, and flexibility and include prayer and scripture. Christian yoga helps us to calm the mind and open the spirit more fully to God.  
Daily meals  – 3 fresh, healthy, and life-sustaining meals.
Prices for this trip are incredibly affordable and include lodging, all meals (at the center) and workshops/classes along with materials. Price does not include airfare or transportation.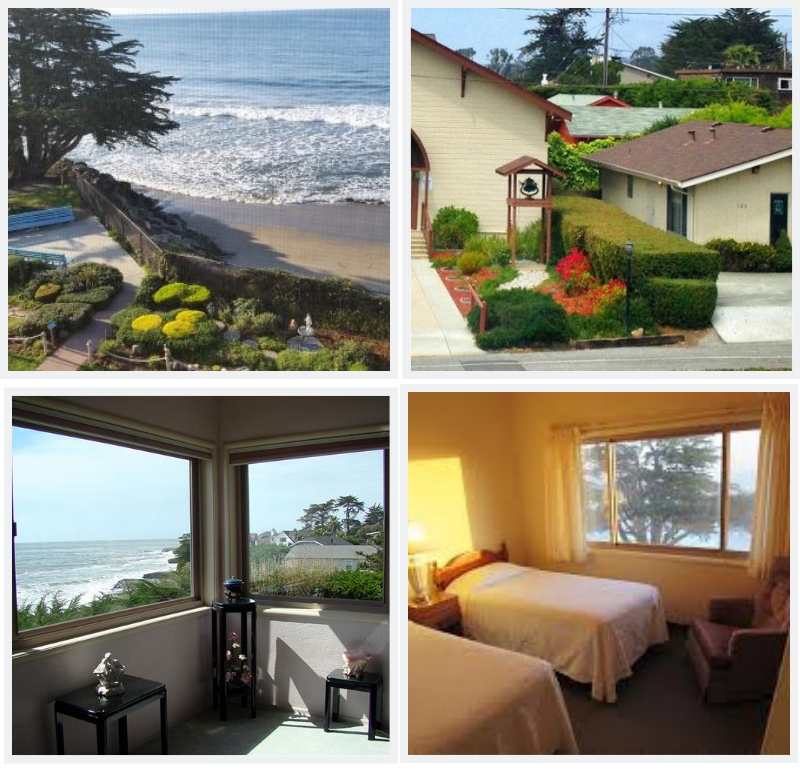 Coming alone? No problem, you'll be matched up with a roommates. Couples welcomed.
You'll received guided Christian meditation instruction (workshops), Christ-centered yoga or exercise, fresh, locally sourced cuisine,  to explore, and many other activities, this trip is the perfect way to relax, release, reconnect, and re-energize.
Accommodations in lodge and cabin setting

Freshly prepared vegetarian meals every day

 
               

            Reconnect with God and Yourself
Come and get refreshed in God and learn how meditating on Christ and the Scriptures will deepen your relationship with God, help you let go of stress, grow more spiritually, and maintain your peace of mind even during times of crisis.
The GETAWAY WITH GOD Christian Meditation Retreat is going to teach you the life-changing practice of Christ-centered meditation, a spiritual practice that many Christians have never done before, but that is encouraged throughout the scripture. Joshua 1:8 tells believers that it is through meditating on Christ that we gain true success in life. Yet not the success of the world, the success of a loving, joyful, and thriving relationship with Jesus Christ.
Sample Friday and Saturday Retreat Schedule:
(Retreat meets from Thursday to Sunday)
8:00 – Tea or Coffee/Personal Devotionals
8:30- Christ Centered Yoga Practice & Group Meditation
9:30-  Breakfast
10:30- Workshop: All workshops focus on Christian meditation and its techniques and instruction, establishing or deepening an authentic practice, tools for healing inner hurts and wounds, maintaining peace of mind, and eliminating stress along with guided practice.
12:30- Lunch
1:30 – 4:30- Personal, Activity, and Reconnect Time:
(Afternoons alternates between personal alone time to complete self-healing assignments and nurturing and/or recreational activities that include:
Personal Coaching with Rhonda*

Massages and Spa Treatments

Meditation Walks

Hiking and Exploring the Area

Work on Personal Self Healing and Clarity Assignments

Group Meditation

Personal Quiet Time with God
5:30 – Dinner
6:30- Guided Group Christian Meditation
7:00 p.m. – Workshop focused on Christian meditation and its techniques and instruction, establishing or deepening an authentic practice, tools for healing inner hurts and wounds, maintaining peace of mind, and eliminating stress along with guided practice.
8:30-  Evening Activity: Gentle Candle-light Yoga, Soaking in God's Spirit, Praise Flags Worship, Prayer Circle, etc.
Extras: (Not included in price of retreat)
Retreat Cost: $550-650 per person
Pay Deposit to Register; Installment Plan Available
(Includes lodging (private room), three daily meals, workshop materials, and instruction.)
FIND OUT IF THIS RETREAT IS FOR YOU?
A GOOD FIT IF:
You have a genuine interest in Christian meditation and want to deepen your practice and spend time connecting with God in a quiet and serene location.
You love meeting and getting to know new people.
You desire to grow spiritually and are open to participating in workshops and instructor-lead activities that will move you toward this desire.
You enjoy walking, eating healthy foods, and trying new things.
You have an open heart and mind and enjoying sharing the love of Christ.
You want to incorporate fun activities and some socializing while also addressing your spiritual needs.
 
NOT A GOOD FIT IF:
You need internet access and technology to stay sane. We want you to leave the world of technology behind for a few days so you can focus on others, yourself, and your relationship with God.
 
You are looking for "mostly" a FUN-FILLED vacation! Although we are planning some optional and group activities during our free time, our main priority will be to cultivate a life-long Christian meditation practice.
 
You're looking for the luxury amenities of a 4 star hotel.
Stepping out of your comfort zone just isn't your thing.
 
You are seeking to connect with God in a quiet setting with few distractions or activities.  I am planning on hosting some retreats for those who really want to JUST deepen their practice and spend time with God that incorporates activities that support this.