Retreat Travel for Christian Women:
Build Community, Relax, and Connect with God
Are you a Christian woman who loves to travel, and wants to connect with others who share your passion for yoga, meditation, organic food, and health and wellness? If so, you're in the right place! Welcome to our Christian Women Who Love Retreat Travel group.
Please take the Christian Women Who Love Retreats Survey- See below.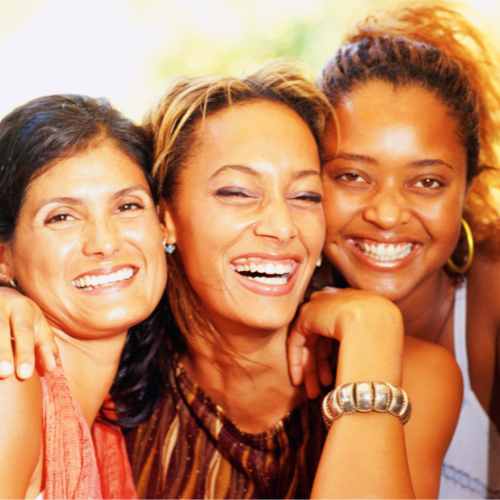 Retreating Together as a Group: Building Community and Strengthening Relationships
Retreats are a great way to get away from the busyness of daily life, relax, and recharge. When you retreat with a group of like-minded women, you not only have the opportunity to deepen your own spiritual practice, but you also build a supportive community that can last a lifetime.
As women, we often put the needs of others before our own. A retreat is a chance to prioritize self-care, and to connect with other women who understand the importance of taking time to refresh and recharge.
The Benefits of Going on Retreat: Connecting with God and Deepening Your Faith
Retreating is an ancient practice that has been used by spiritual seekers for centuries. It's a chance to connect with God, and to deepen your faith in a supportive environment.
In the Bible, Jesus himself went on retreat to spend time alone with God. In Mark 6:31, he says to his disciples, "Come away by yourselves to a desolate place and rest a while." This invitation to rest and recharge is just as relevant today as it was 2000 years ago.
Retreats offer the opportunity to spend time in nature, to disconnect from technology, and to cultivate inner stillness through practices like meditation and yoga. They also offer the chance to learn from experienced teachers and to connect with others who share your interests and values.
Join My Christian Women Who Love Retreat Travel Group
Our group is all about creating a supportive community of women who love to retreat together. As The Christian Meditator, I've been hosting retreats since 2012. With this group, I'll be organizing trips to some of the most beautiful and inspiring locations around the world.
When you join our group, you'll have the opportunity to retreat in Sedona, New Mexico, Costa Rica, Colorado, Puerto Rico, Dominican Republic, Portugal, Mexico, Jamaica, British Columbia, Montana, Utah, and more. These retreat vacations will be organized with small groups of 8 or fewer women, and will include all-inclusive programs of food, yoga, classes and workshops, and more.
As a member of our group, you'll only pay the cost of the retreat lodging/program, excursions, and transportation, without any markups. You'll also pay a simple organizing fee between $100-300 per person, depending on the length, location, and complexity of the trip. Once you sign up for a particular trip and pay the fee, you'll gain access to the retreat portal where you can book your lodging, activities, and more.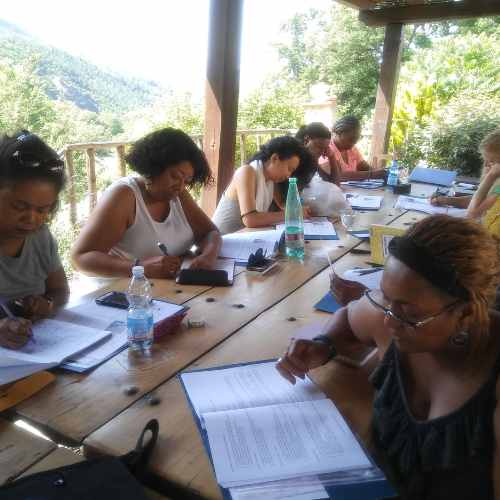 How Is This Different From my Regular Retreats?
During my own hosted retreats, I create and facilitate the entire retreat from start to finish.  As you might know, this takes a lot of work and incurs many costs like hefty deposits and more. Plus there is always the risk of not getting enough people to sign up. This is a win-win for both me and you because I get to retreat with special friends without all of the extras and you get to retreat at a lower cost. On these travel group retreats, we will participate in the activities provided by the retreat center and its leaders. That doesn't mean we can't do our own thing during our free time, but these retreats will not be facilitated exclusively by me.  These are Retreat Vacation. I will plan to host one to two meditation retreat per year, but without all the bells and whistles- a time to deepen our meditation practice, reset, and draw closer to God. 
Let's Retreat Together in the Spirit of Christ
Our Christian Women Who Love Retreat Travel group is for women only, although we may occasionally have couple retreats where women can invite their partners. Our group is new, and we're excited to welcome new members who share our passion for retreat travel.
If you love going on retreats but have been looking for a fun-loving community to travel with, please join us. Let's retreat together in the spirit of Christ, and build a supportive community of women who share our passion for health and wellness, spirituality, and travel.
In Psalm 46:10, God says, "Be still, and know that I am God." Let's take time to be still together, and to deepen our connection with God and with each other through the practice of retreat.
To learn more and just subscribe to God Getaways- CLICK HERE or the button below- and I will keep you abreast of upcoming retreats for the group.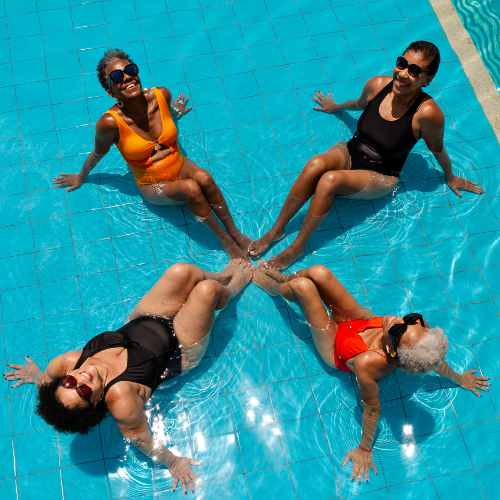 Also, before you go, please take my travel group survey so I can learn more about where and how you'd like to retreat.